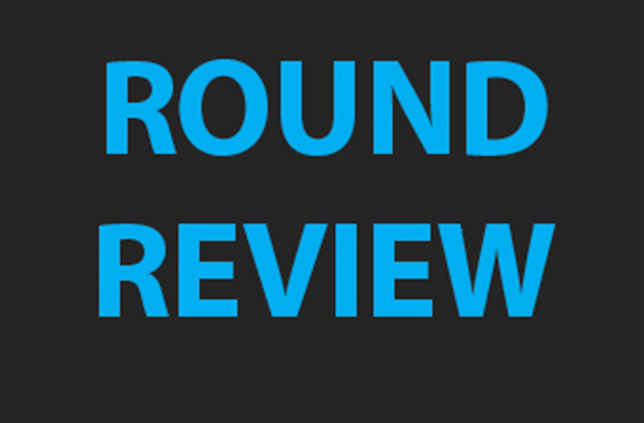 We traveled to The Basin on Saturday to take on the second placed team. We had a strong side on Thursday and although we lost a couple of players by Saturday I was still confident of a good showing. The ground was very small and on somewhat of a slope.
We kicked downhill in the first quarter and had plenty of the ball in our forward half but just couldn't capitalise. Bevo, Gazza, Trash and Smack were working overtime in the middle but we could only manage 4 behinds for all of our hard work. The Basin took the ball into their forward line less than us but kicked 2.2 to have a handy lead at quarter time.
The second quarter was one of our best for the year as we faced a quality side on their home ground with them kicking to the scoring end. Candice Taylor kicked her first ever goal after some good work in the forward line and Emma Ferguson took a strong mark and kicked another. The Basin again made more of their forward entries than us and kicked 3 goals for the quarter. Half time scores were 5.3 to 2.5. I was very happy with our commitment and endeavour and I thought we had had more possession than The Basin.
Our work rate continued in the third quarter but again we had trouble finding the big sticks. Candice kicked her second goal and Huddo laid the tackle of the season so far and then drove the ball deep into the goals where Tash took a strong mark. Unfortunately she was put on an extreme angle and just missed the goal. Kshan was winning a tight battle in the ruck and Ebony Llewellyn was competing well in the air across half back spoiling a number of their forward entries.
Scores at the last break were 7.4 to 3.8. I spoke to the girls about the opportunity we had in front of us. I felt we had been the better side all day but we just hadn't converted our chances whereas they had. This, I said could be a great win if we could continue on for one more quarter. The girls were keen and I felt like we believed we could win the game. We had a chance in the first couple of minutes but again we could only manage 2 points and then The Basin won the ball and moved it all the way down the ground and kicked a goal. They kicked another quick one and that really took the wind out of our sails and we ran out of steam. They got another one and the final score blew out to 10.8 to 3.10. This was a poor reflection on the closeness of the game.
The first 3 quarters of this game were as good as we have played all year. If we continue to play like this we will improve even more. We had a number of good even performers but The Warren Gilbert pewter for Best on Ground went to Kylie Bevan who just kept running all day. She was under every pack and won lots of the ball and drove it forward many times. The Thursday night dinner went to a Stephanie McNamara who worked hard all day and won the ball out of the middle several times. The Bee Brazilian award went to Rebecca Gallaher who is having a great season. She controlled her wing and won the ball both ways. The Maroondah club vouchers went to Candice Taylor who kicked two goals and also spent time on the ruck. Her willingness to put herself in the contest makes her a very good player. Keeley Hudson won the second voucher for her game. She laid a number of good tackles and used her kicking skills to advantage. We have Norwood this week in a game that we must win. AIR100. Go ROOS
https://erfc.com.au/wp-content/uploads/2019/06/ERFCRR.png
518
644
admin
https://erfc.com.au/wp-content/uploads/2020/01/ERFC-2020-website-logo-RGB-300x120.png
admin
2019-06-17 11:23:38
2020-02-13 05:41:28
Women's Round 7 – Review