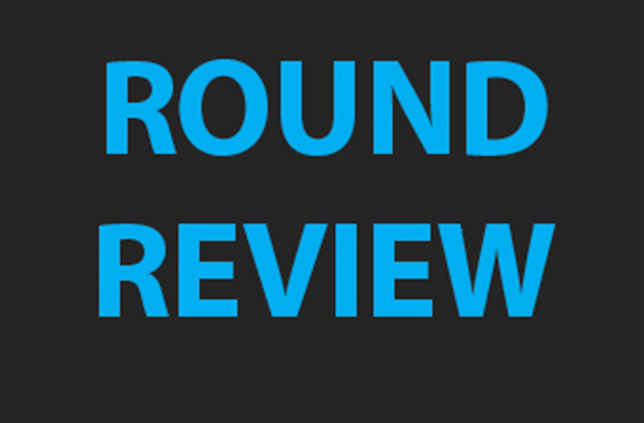 This week we travelled to Knox for a 1.00 game which was not ideal for anybody. The ground was in great condition and it was a beautiful day. We welcomed Murph in for her first game of the year and also gained CT, Ferg and Jonesy who all missed last week. However we lost Hicksy, Pricey, Chef and KB. We established that Knox only had 16 players so I offered 2 of ours so that everyone got as much game time as possible. He declined and wanted to play with 16. I explained to their team manager that we had 12 girls unavailable and we needed to give these girls, game time. She was disappointed that the coach didn't accept our offer. We made the same offer again at half time and again he declined.
We started the game slowly and took a fair while to settle down and get control of the ball. Their ruckman was big and very strong and used her body well. We ended up moving Grizz into the ruck and she did a great job wearing her down and eventually took control and won plenty of the ball. Wiz was working hard up forward and was the target of several heavy knocks. She kept getting up and winning the ball. She finished with 4 goals but shared the ball well and bought other players into the game. Knox had a good player at full back and I moved KShan to full forward for a bit and she marked strongly and finished the day with 6 goals. I believe this is a new club record for the women. Swifty was very good all day and her kicking was excellent. Again the backline was strong with Langers, Big Louie, Sam and Murph restricting Knox to 1 goal after quarter time. Jonesy and Gazza worked hard on the wings all day and both got plenty of the ball.
This was a really good team effort with everyone contributing. This is now 2 weeks in a row that I have struggled to find a poor player and that is what makes a good team. Awards – The Warren Gilbert pewter for best went to Grizz, (Kelly Adams). Her form this year has been very good and she just keeps putting her hand up to accept the next challenge. Thursday night dinner went to Sam Carr who has improved every week. She is attacking the ball with confidence and winning it well. Her kicking is very good and she was rarely beaten. Big Louie (Eb Llewallyn) won a Maroondah Club voucher for her consistent good form. She is playing in front and winning the ball well. She stayed on her player and beat her convincingly on the day. Murph (Tayla Murphy) won the second Maroondah Club voucher in her first game for the year. She looked like she had been playing all year as she marked strongly and kicked the ball beautifully all day. Jon Cena went to Shevy (Siobhán Fletcher Chivers) who stuck a great tackle and laid a good shepherd. Shevy just keeps fronting up and continues to improve. Well done to all the award winners. Let's now focus on this weeks game. Go Roos.
https://erfc.com.au/wp-content/uploads/2019/06/ERFCRR.png
518
644
admin
https://erfc.com.au/wp-content/uploads/2020/01/ERFC-2020-website-logo-RGB-300x120.png
admin
2019-06-01 09:07:11
2020-02-13 05:37:28
Women's Round 4 – Review