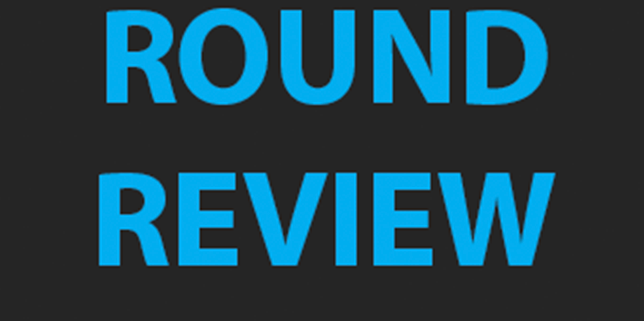 This week we traveled to Heathmont where we had a 9.45 start. We had a total of 14 players unavailable for different reasons so we were fortunate to have Sarah Farmer available and also Liv and Jodie from the 18's. We started well with Chloe competing well in the ruck and Kshan, Smack and Hicksy winning the ball out of middle. Heathmont had some good onballers and it was a good battle between our girls and theirs. Wiz was everywhere in the forward line and kicked 3 first quarter goals. We held a 2 goal lead at 1/4 time. We made some changes to ensure all of the girls got plenty of game time. Grizz continued her good form by presenting and competing well at CHF.
Gazza was working hard on her wing and Sam and Huddo were winning the ball well in the backline. Our onballers were winning the battle of the middle and at halftime we stretched our lead to 6.5 to 2.7. I was happy with our effort in the first half and spoke about maintaining that in the second half. We moved Grizz to CHB and Swifty to the wing and both girls responded well. Kate Bergroth kicked her first ever goal in a proper game of football and Maddie Mount kicked her first goal in Senior football. At 3/4 time the score was 8.5 to 2.7. The game opened up a bit in the last quarter and we moved the girls around to give them all a decent hit out. The final score was 10.5 to 3.11.
This was a really good team effort with all players contributing in some way. The awards went to Wiz, (Sarah Farmer) who finished the day with 4.1 and spent a lot of time on the ball. Her marking and speed helped set up many scoring opportunities. She won the Warren Gilbert Pewter. Thanks to Warren for sponsoring this award. Gazza, (Bec Gallaher) won the Thursday night dinner.
Gazza ran over 11 kms on the day and regularly had 2 players to contend with. She is rarely beaten and continually wins the ball back. Gazza also won the Jon Cena award for her work in the packs. She was either laying a tackle or being tackled every time she went near the ball. We have 2 Maroondah club vouchers and Smack ( Steph McNamara) won one of these for her game against a very good opponent. She won the ball many times under pressure and used it well by hand and foot. Hicksy (Jen Hicks) won the other voucher and she would have covered just as much ground as Gazza. She ran hard both ways and applied great pressure to the opposition all day. She won plenty of the ball and her kicking has become consistently good. Kshan had another good day as did Grizz, Swifty and Sam. I would like to thank Liv and a Jodie for playing. Both girls performed well and more than held their own. This week we travel to Knox for a 1.00 game on Saturday.'
https://erfc.com.au/wp-content/uploads/2019/06/ERFCRR.png
518
644
admin
https://erfc.com.au/wp-content/uploads/2020/01/ERFC-2020-website-logo-RGB-300x120.png
admin
2019-05-11 08:08:31
2020-02-13 05:38:45
Women's Round 3 – Review