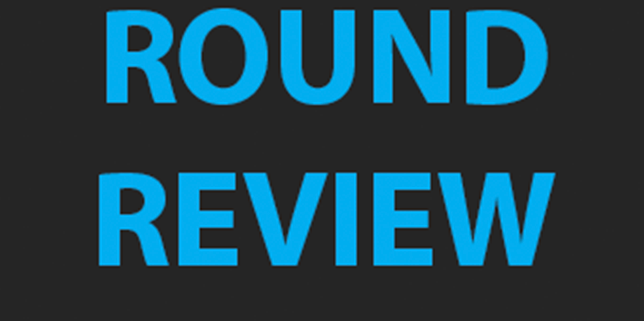 This weeks game against UFTG became a bit of a mess. We were scheduled to play at home on Saturday morning but we moved it to Sunday afternoon as both teams had a lack of numbers on the Saturday due a number of reasons. This enabled some players to play but also meant a couple couldn't. We started the game with 18 players and as the game unfolded we looked sluggish and at times uninterested. UFTG had 23 players and for a side that didn't score last week they were having a real crack.
Our backline was under a lot of pressure but Swifty was playing in front and winning the ball well as were Cailin, Big Louie, Sam and Langers. Chloe was doing a good job in the ruck and Gazza and Fergie were trying hard in the forward line. We didn't trouble the scorers in the first 1/4 and thanks to the good work of the backline UFTG were held to 1.3 . The second quarter wasn't much better as we could only manage 1.1 and UFTG scored 2.1. Half time scores were East 1.1 to UFTG 3.4. I wasn't happy with our effort and felt that we were just going through the motions so I gave the girls a bit of a spray at half time and asked for more of an effort.
The girls came out and for the next 12 or so minutes dominated the game. The ball was in our forward line for almost all of this time and we had several shots on goal. Kshan lifted and really took control of the game. She kicked a goal and kept driving the ball back into our forwards. At about the 13 minute mark the UFTG ruck hit her head on a knee and then the ground as she went down. She stayed on the ground with what appeared to be a neck injury.
The game was stopped and after 20 minutes was called off. Fortunately an Ambulance arrived and the player was not seriously injured. So as we were behind when the game was called off UFTG were declared the winners. Football is a game of skill but also effort and when the effort is not where it should be than the results will generally reflect this. We got what we deserved and hopefully we learn a really good lesson.
We had some good players, Kshan, Swifty, Gazza, Grizz, Fergie, Chloe and Big Louie all contributed but there is certainly room for improvement in all of us. Let's put it behind us and look forward to next week. The highlight of the weekend was the wedding of Bevo and Butters. Both girls looked stunning and it was a beautiful ceremony. All at East Ringwood wish you a long and happy partnership. Now hurry up and get back to training.
https://erfc.com.au/wp-content/uploads/2019/06/ERFCRR.png
518
644
admin
https://erfc.com.au/wp-content/uploads/2020/01/ERFC-2020-website-logo-RGB-300x120.png
admin
2019-05-05 08:06:30
2020-02-13 05:39:29
Women's Round 2 – Review