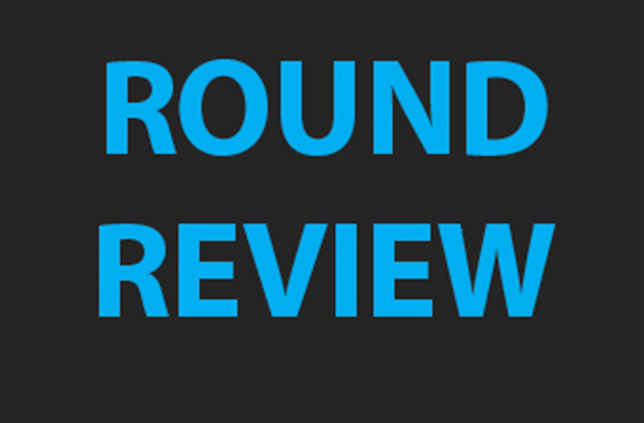 Well our first game finally arrived. After a big preseason which started back in November we finally got on the ground for our first game. We were without some familiar faces, Sarah Farmer has been working extremely hard since the end of the season and has been rewarded with a spot on Nth Melbourne's list. This in itself is a great achievement and we hope Sarah gets every opportunity to show how good she can be.
Our new Captain Mika Butters and her fiancée Kylie Bevan were both unavailable due to their upcoming wedding this Saturday. I know it is going to be a fantastic occasion and one we all excited about. The whole club would like to say congratulations and wish you both many years of joy and happiness. We also had some early season injuries which meant we were able to give the rest of the team a really good hit out. We played Norwood, who had come down from premier division, at Ainslie Park. Although the change rooms are a bit old the ground itself was in magnificent condition. We had a good start with Chloe doing well in the ruck. She won several tap outs and attacked the ball vigorously when it came anywhere near her.
Kshan, Smack and Hicksy controlled the middle and kept the ball in our forward line which gave us several scoring opportunities. It took a few tries but eventually Lisa Baker shot out a quick handball and Emma "Fergy" Ferguson kicked her first ever goal in her first game of footy. Tash was working hard and managed to kick our second for the quarter. Norwood went forward a few times but the backline led by Swifty and Huddo stood firm. We had a two goal lead at 1/4 time.
The second quarter was another good quarter with Gazza taking control of her wing and CT winning several hard balls in the middle of the ground. We went into the long break with a handy lead.
The third quarter was not our best, Norwood lifted and we seemed a bit flat. We made some silly mistakes and allowed Norwood to gain some confidence. ET, Jonesy and Pencil were really getting involved in their first game of football. We held a small lead at 3/4 time and I asked the girls for a better effort and a bit more composure.
The girls responded and we kicked away to record a comfortable win. Kshan capped a great day kicking another 2 goals in this quarter. Awards for the day went to, Smack who won the pewter for BOG and also the Anzac medal. This was her first game of footy for East and she worked hard all day. She won lots of the ball and got knocked over several times but just kept getting up and winning the ball. Kshan won the Thursday night dinner after a typical dominating display on ball and up forward. Trash who also racked up plenty of touches won the third award. She also kicked goals tackled well. The Jon Cena award went to Grizz who presented well at CHF and fought hard to keep the ball in the forward line. Her strength over the ball and strong body work was excellent. Other good players for the day were Chloe who worked hard in the ruck. CT who used her strength in the packs and her physicality around the ball. Hicksy and Gazza didn't stop running all day. Huddo and Swifty led the backline well. The first gamers were great, Fergy, ET, Jonesy, Pencil, Tricky and Chloe all showed glimpses of what they are capable of.
Next week we pkay UFTG. At this stage it is at 10.00 am at East Ringwood. As we have a number of players involved in Butters and Bevos wedding we have asked to move the game to Sunday afternoon. Once we confirm which day it is we will let everyone know.
https://erfc.com.au/wp-content/uploads/2019/06/ERFCRR.png
518
644
admin
https://erfc.com.au/wp-content/uploads/2020/01/ERFC-2020-website-logo-RGB-300x120.png
admin
2019-04-27 07:58:13
2020-02-13 05:40:06
Women's Round 1 – Review