New Senior Men's Coach Ben Osborne and his newly appointed coaching team have been laying solid foundations ahead of an exciting 2020 EFNL season.
ERFC General Manager of Football Operations Simon Moore said "We are very pleased with the impact Ben and his team are having on the playing group".
The newly appointment coaching team has provided opportunity for all the playing group to start fresh and reset based on the Ben's vision for success.
Simon said, "The injection of Premiership players from our victorious U17 team, some new recruits and retention of almost all of last years playing list has created real energy around the club".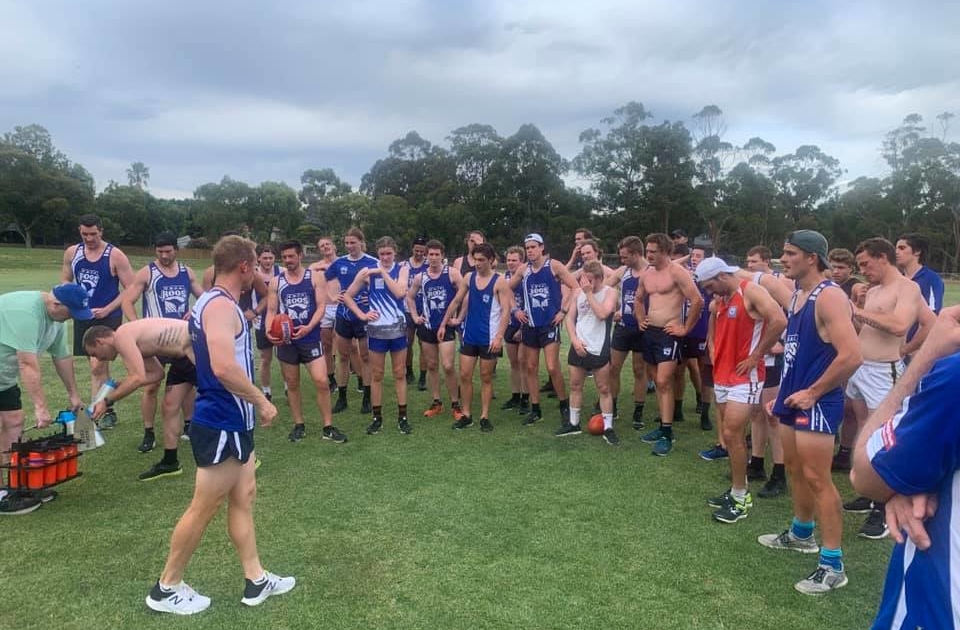 Ben presents as a born leader, he had a long playing career at South Croydon where he is a 200 plus senior game, two time Premiership player and a member of the Team of the Decade for both 2000' and 2010' decades.
Ben also has played over 180, 1st Eleven District cricket games, including captaining Ringwood Cricket Club for two seasons and a Premiership player, before another opportunity arose to captain Bayswater for one season.
He was the Assistant Coach at South Croydon Football Club for four seasons, which included the 2017, 1st Division Premiership under the guidance of head coach Leigh Adams.
In 2018 he moved to VFL Club Coburg as a Line/Assistant Coach with Leigh Adams for two years, looping out his coaching apprenticeship.
SENIOR MEN'S COACHING TEAM 2020
Todd Beam – STRENGTH & CONDITIONING / MIDFIELD LINE COACH
Luke Alison – BACK LINE COACH
Mark Weightman – FORWARD LINE COACH
Rob Rose – SENIOR TEAM MANAGER
DEVELOPMENT COACHING TEAM 2020
Nic Cerni – DEVELOPMENT COACH
Peter Lindstrom – ASSISTANT COACH
Kevin Potter – DEVELOPMENT TEAM MANAGER
Go Roos